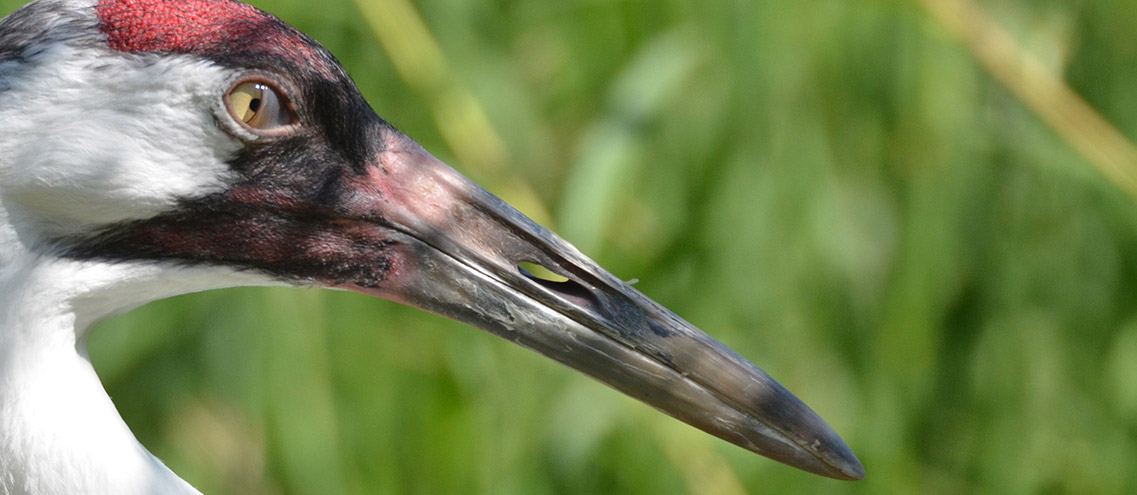 Point Pelee National Park, Ontario
You can enjoy nature all year round in this exceptionally diverse parkland. Huge swathes of Monarch butterflies can be seen in Autumn, and in Spring you'll see a wonderful spectrum of migratory birdlife. Nearly 400 species of bird have been spotted in this area, so it's really a birders paradise! Ducks, wablers, sandpipers, geese, swans and many other varieties inhabit the Point Pelee National Park. There's plenty of other activities to enjoy here too. Hiking, canoeing or simply relaxing on a beach. Please observe rules surrounding the types of photography permitted if you wish to use cameras in the bird reserve. 
Fundy National Park, New Brunswick
Over 250 species of birds can be sighted in this beautiful coastal park. Marine birds such as cormorants, great blue herons can be sighted. Plus a huge variety of other bird species such as plovers, warblers, woodpeckers, peregrine falcons and grouse. Enjoy hiking over 100km of forest trails, or kayaking. Even golfers and those who enjoy fishing are catered for in Fundy National Park. There's plenty of options for campaign or staying in a trailer too. As always, please take care to respect the local wildlife and help preserve it for future generations. 
Mingan Archipelago National Park Reserve, Quebec
Visually impressive, the Archipelago National Park Reserve consists of huge limestone columns and boulders, shaped by nature. You'll come across a variety of seabirds here, including Atlantic Puffins, Arctic Terns, and razorbills. You might also be lucky to spot bald eagles and osprey. There are plenty of water based activities including paddle boarding, sea kayaking, scuba diving, and boat trips. Hike across boardwalks and visit 9 different islands. Enjoy woodland, peat bogs, and the shore spread over 80km of hiking trails.
Wood Buffalo National Park
Here in the northern part of the boreal plains bison, moose, fox, black bears, beavers, wolves, grizzly bears, muskox and caribou roam wild. Birders can enjoy sightings of geese, ducks, gulls, terns and swans.  There's also an owl population, and other year round birds who inhabit the area such as jays, chickadees and ravens. Other activities in the park include golfing, camping, photography plus boat trips, hiking and guided tours. There are opportunities to see the spectacular northern lights or Aurora. It is even possible to take a light aircraft to a remote lodge so you can fully appreciate the spectacle in privacy. You can even watch them from in a hot tub! 
Terra Nova National Park, Newfoundland and Labrador
Explore the boreal forest, swim, kayak, hike or relax here. Seals and whales can be spotted as you paddle round the coast. Following over 80km of hiking trails will enable you to see many varieties of woodpeckers, chickadees, finches, crossbills, sparrows, warblers and flycatchers amongst others can be sighted all year round. Plus Terra Nova National Park boasts an array of sea birds. These include terns, ducks, sandpipers, yellowlegs, plovers and bald eagles. Other animals live here too, including bats, moose, and pine marten. Terra Nova National Park is a designated dark sky preserve, making it a perfect place to appreciate the night sky.